The Ferrari F8 Tributo
The next generation of Italian excellence. Preserving the passion of the 458 Italia and the presence of the 488 Pista this new 710hp flagship embodies everything that makes Ferrari special. The F8 Tributo builds upon Ferrari's racing pedigree. The Tributo is a masterclass in aerodynamics, featuring Ferraris F1 derived front S duct and an all new active rear defuser, this new stallion has all the tools needed to stay planted on the track.
*All experiences are subject to a 8.5% concession fee
Car Specs
3.9L Twin Turbo V8
Max Power – 710 HP (720 CV) @ 8000 rpm
Maximum torque 567 lbs/ft (770 Nm) @ 3250 rpm
Top Speed: >211 mph
Acceleration: 0-60mph = 2.9s
7-speed, dual-clutch automatic
Pirelli P Zero tires
Racing traction control and ABS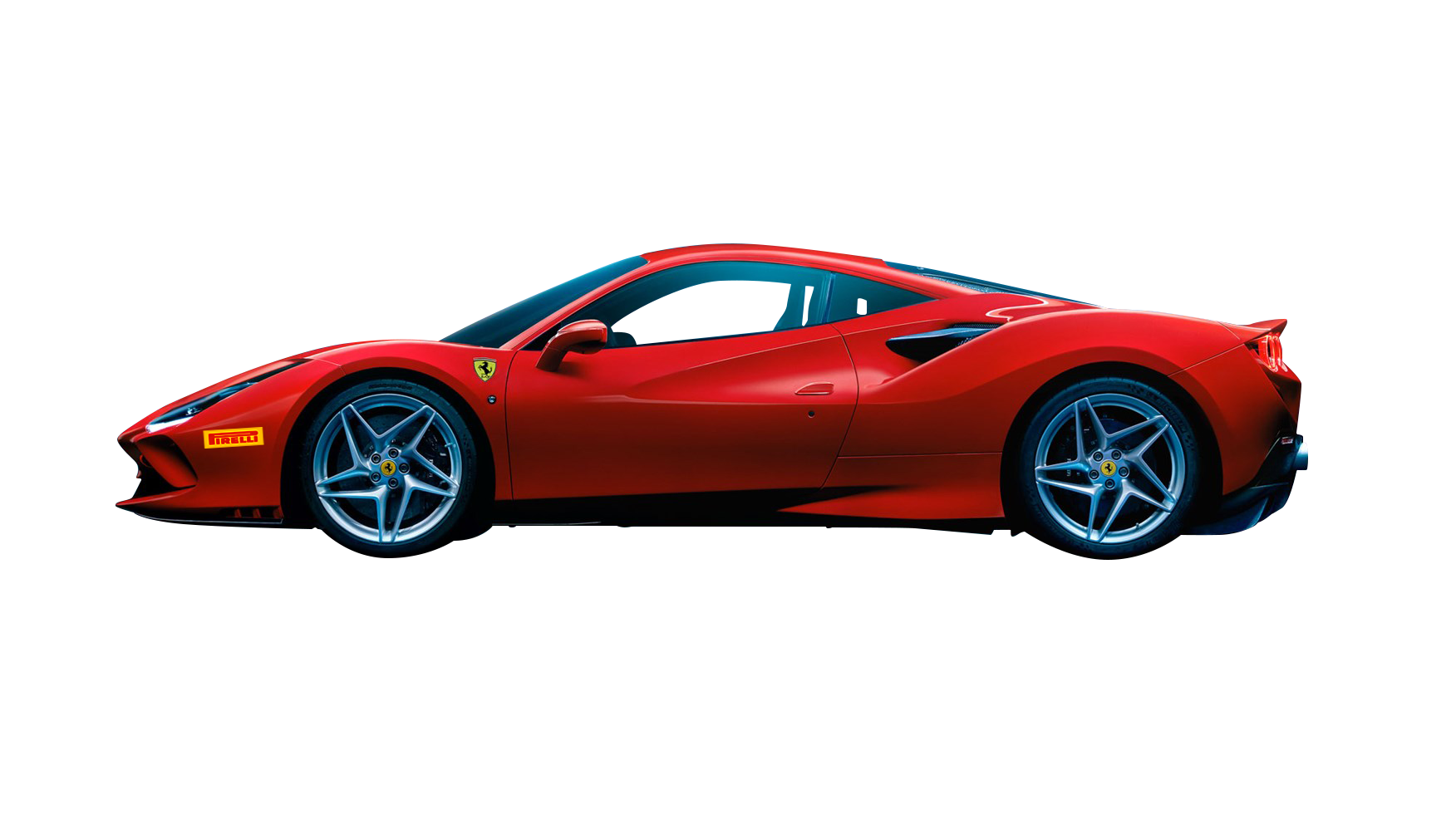 Description of Experience
 5, 7 or 10 lap driving session in the Ferrari F8 Tributo
 3D simulator session (approx. 12 min)
 Use of racing helmet
 Training session
 Access to Dream Racing™ Lounge + 1 companion
 Merit Certificate of The Experience
STEP 1
- Registration
When you arrive at Dream Racing, one of our hostesses will greet you and assist you in the registration process in our lounge. At this time you'll be asked to show a valid driver license.
STEP 2
- Training Session
After registration it's time for an educational training session. One of our instructors will give you a quick lesson on the mechanics of the Ferrari you are about to drive; explaining how to properly handle the car using correct driving technique around our track, as well as going through all the safety procedures.
STEP 3
- 3D Simulator Session
The next part of your training will take place in our 3D simulators. Here you will train on an exact laser scanned replica of our track, you will get comfortable with the controls of the car, the turns of the track and the commands of the instructor. The Simulators are an invaluable tool that helps you progress in your racing experience so your time out on track is more exciting.
STEP 4
- Driving Experience
Finally, the moment you've been waiting for: get behind the wheel of the Ferrari 458 Italia, strap in and start your engine! You're in control, it's time to hit the track for 5 exhilarating laps around the Las Vegas Motor Speedway infield road course.
STEP 5
- Cool off in our Lounge
After the adrenaline subsides, relax and unwind in our Dream Racing Lounge. If you purchased the onboard video prior to your driving experience you'll be able to view it at this time in the lounge.
*All experiences are subject to a 8.5% concession fee